The 46 companies, with more than 160 employment contracts, are now starting the selection processes after this first contact at the Fair.
In addition to facilitating this meeting between companies and young people from San Sebastian, Fomento San Sebastian's guidance services were also offered for this first connection with the labour market.
The 2nd edition of the San Sebastian Talent Fair organised by the Sociedad de Fomento which, thanks to the collaboration with the Real Sociedad, was held yesterday in the Reale Arena, can be described as a success. The 46 participating companies offered more than 160 employment contracts and in the end more than 400 interviews were held. Of the 298 people who registered before the Fair to arrange a job interview, 51% were women, 52% of whom were under 30 years of age.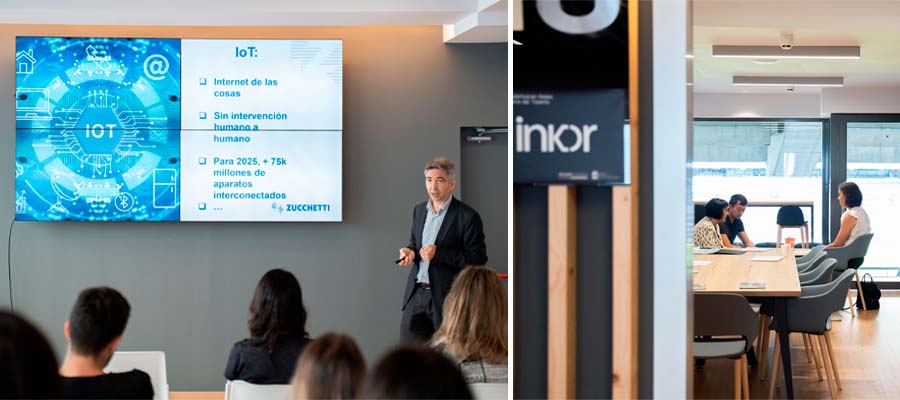 In addition to those who registered, there was a significant increase in the number of walk-ins at the Fair who also managed to get an interview. Although yesterday a good number of recruitments were closed, from now on the process of personnel selection will begin, which will lead to future recruitments.
For the Councillor for Economic Development and Employment, Marisol Garmendia, "the Talent Fair has fulfilled its objective of giving our young people an opportunity to look for decent, quality jobs in San Sebastian. We have a business ecosystem that has a good job offer and we are committed to continuing to make these meetings possible so that young talent from San Sebastian can stay at home".
With this second edition, the Talent Fair consolidates itself as a relevant tool for the professional development of young people from San Sebastian, also allowing to give visibility to the job opportunities that local companies have for qualified profiles, from technological to more traditional sectors.
This year, engineering and IT have been the most sought-after profiles, although there have also been offers for other sectors, such as sales, marketing and communication, speech therapists or physiotherapists.
We are a city of science," stressed Marisol Garmendia, "and for this reason we have to facilitate the work of those large companies that come to our city to develop their projects and generate new jobs. This type of meeting allows them to identify and recruit the profiles they are looking for".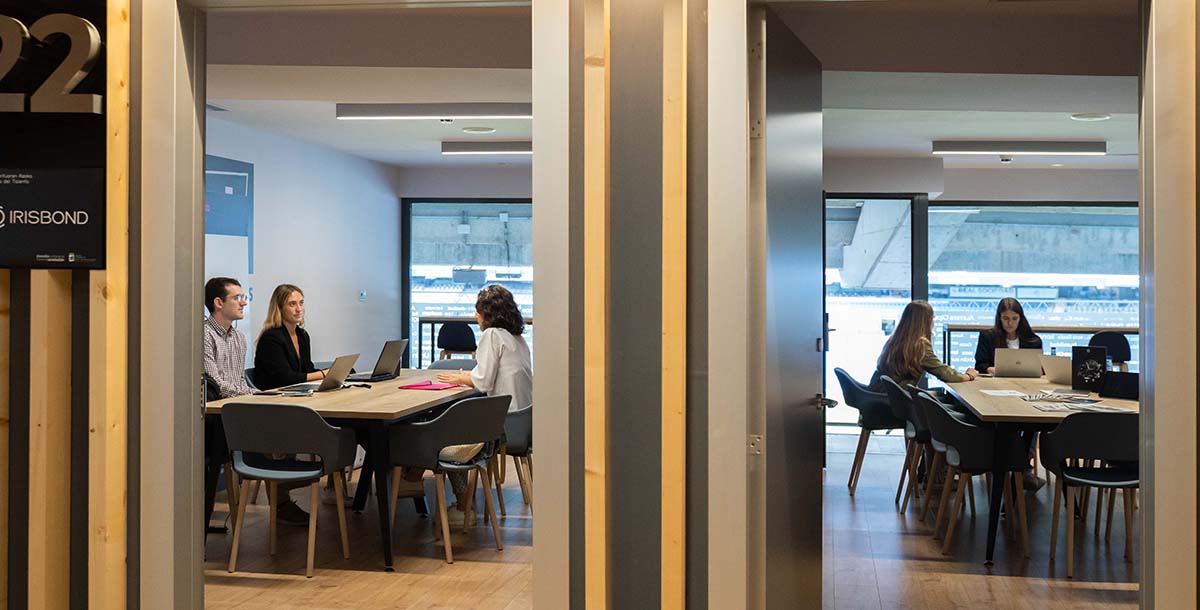 In addition to generating a meeting between leading companies in their sectors and people looking for their first job opportunity, the Fair has also served for some of these companies, such as Smiley Owl Tech, Deneb Medical, Zuccheti, Countercraft or Ibermática, to offer talks on the development of personal skills, such as teamwork, critical thinking or empathy, issues that have to do with personal attitude and that are increasingly taken into account in selection processes.
The Talent Fair is part of the strategy of accompanying the first contact with the labour market developed by Fomento San Sebastián. A strategy that also includes the option, for under 30s, of working abroad for 6 months thanks to the "Global Training" Mobility Grants, which were also reported at the Fair and for which the registration period for a new call for applications is now open.
In this task of facilitating the recruitment and retention of local talent, it was also reminded at the Fair that a series of economic aids aimed at the recruitment of personnel, talent retention or the creation of new companies, among other aids, are already available on the Company's website (www.fomentosansebastian.eus).
Finally, there is the possibility, for those candidates who were unable to attend the Talent Fair, to submit their profiles to Fomento San Sebastián and the company will put them in contact with the participating companies.