The event was part of the congress of the Spanish Society of Family and Community Medicine SEMFYC, which took place in San Sebastián from May 11 to 13, with the aim of connecting the challenges and needs of primary care with the startup local fabric.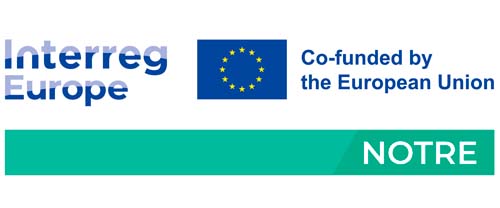 Fomento San Sebastián organized a local health ecosystem meeting in Talent House building to connect primary care doctors with local startups within the framework of the first stakeholder meeting of the Interreg Europe Notre project in which Fomento San Sebastián participates. The objective of the meeting was to discuss the challenges and opportunities facing the primary care health system and get to know first-hand the San Sebastian startups that develop technologies in this field.
Many professionals in the field attended to the event such as Mavi Carceller, a family doctor at the Getaria Health Center and tutor for Family and Community Medicine Residents, Emma del Campo Pena, a family doctor at the Amara Centro Health Center and a benchmark in Ultrasound in Primary care and Amaia Del Villar Álvarez, coordinator with External Agents in the Innovation Support Unit of IIS Biodonostia, as well as a large group of local startups, all of them participating in the acceleration program for innovative business projects Ekin+ and Fomento de Saint Sebastian. In addition, those attending the meeting were also able to exchange ideas and opinions in a collaborative environment and mutual learning.